CAT GROOMING AND BOARDING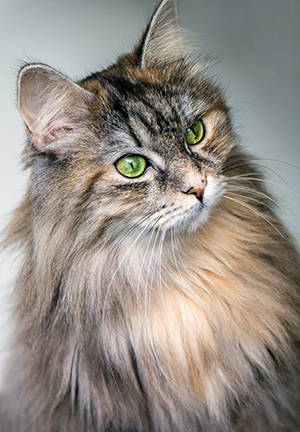 Cat Boarding
Leaving town for the weekend or how about that extended vacation? While you're away, treat your cats to a stay in our luxury cat playrooms! Here they can enjoy the comfort and freedom of home in our cage-free environment or their very own private suite!
Our private rooms are real rooms, not cages, located in a quiet and separate upstairs area at our Nitro location. Your feline companion will have many cat towers to choose from, with a full-sized window overlooking the neighbors yard, a cat exercise wheel, and a tv playing Rattitude! With plenty of sunlight to bathe in, your cat is sure to enjoy their stay here!
We visit your cats three times a day for 20 minutes. Each visit we clean the litter box, give fresh water, feed any snacks, treats, or medicine they might need and most importantly we will spend time giving your cats love and attention!
We can text you pictures and videos if you like!
Overnight boarding is $40 per night. 10% discount to multi-cat families!
Checkout time is 7:00am Monday through Friday and 9:00am Saturday and Sunday. Hourly daycare will apply after 10am until pickup time.
Giving medication is no additional charge.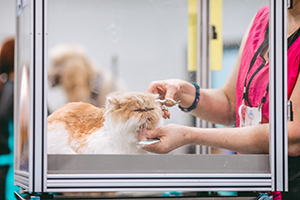 Cat Grooming
Cats groom themselves right? Some short haired cats can manage to keep themselves clean; however long haired cats need daily combing or regular visits to a groomer. But, lets face it: they typically don't jump in the shower, soap up, rinse off, blow dry and comb out their fur. They certainly don't trim their claws, they sharpen them! Elderly cats especially can have trouble grooming themselves properly.
A typical grooming takes around an hour or two depending on what is being done. Most of the cats are good for the grooming and in some way are glad to be fresh and clean!
We do not sedate. If you think your cat would be too stressed and would require sedation to be groomed, then we recommend you contact your veterinarian . We always recommend trying it without sedation first. It never hurts to try! We hope to meet your feline friend soon!
Cats are only groomed in Nitro now when there are no dogs, so they can have the most relaxing environment as possible.
Grooming prices start at $200 and includes bath nails and haircut using top of the line cat products from Chris Christianson.

STARTS AT $250 (ONE LENGTH ALL OVER, OWNER'S CHOICE)
VACCINATION REQUIREMENTS
In order to be groomed, cats must be up-to-date on the following vaccinations:
Rabies
FVRCP
FeLV (Feline Leukemia Negative)
For boarding, these additionally need to be up-to-date:
Kennel Cough
FIV (Feline Aids Negative)
Revolution (Flea and Heartworm Preventative)
Vaccines must be administered at least three days prior to boarding or grooming. A record of immunizations must be provided.